Cytech deliver talks at the launch of the National Cycling Show
Cytech deliver talks at the launch of the National Cycling Show
Posted on 23 Jun 2022
The first ever National Cycling Show took place at the NEC, Birmingham over the weekend, with over 100 brands exhibiting including Cytech training provider Spokes People (formerly PJCS).
The show aimed to educate, inspire and motivate riders of all level from existing riders right through to newbies and everyone in-between. With over 100 brands exhibiting as well as a couple of test tracks there was plenty to see and do. There were also two stages as part of the show, with Lee from Spokes People delivering bike maintenance talks over the weekend on the Cycling 101 Stage which proved popular!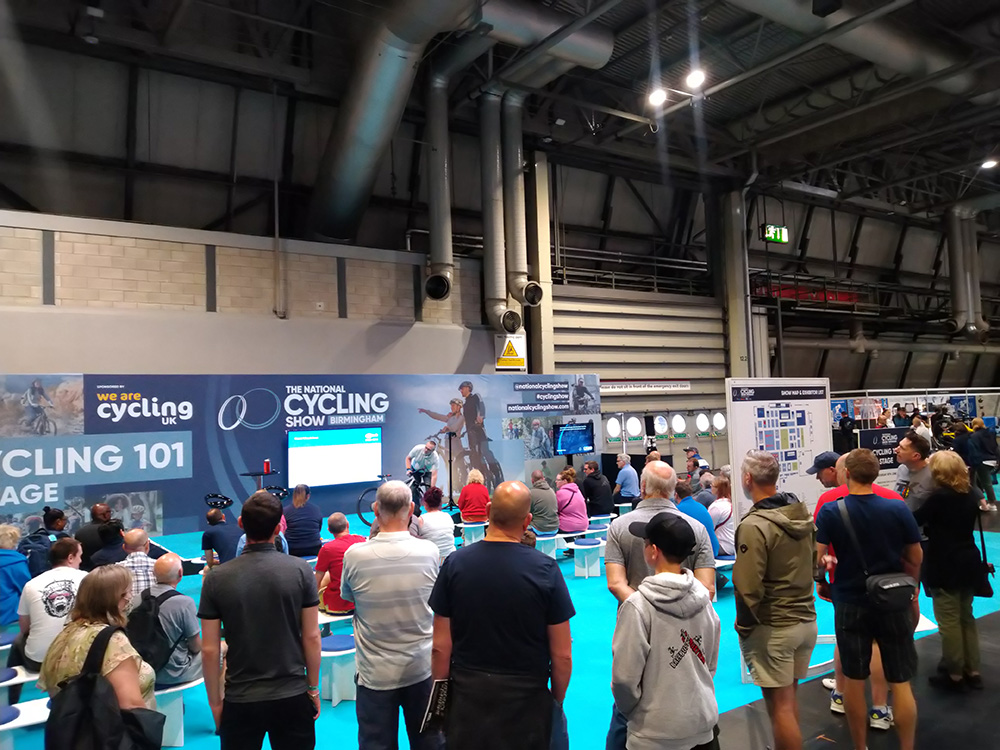 Spokes People, along with Cytech, had plenty going at their stand too, offering a great opportunity for people to meet the trainers in person and talk about how Cytech training courses can benefit them – from learning some basic mechanical skills in the home mechanic course, through to achieving full Cytech technical three Master Technician status as a fully qualified, workshop mechanic in the cycle trade.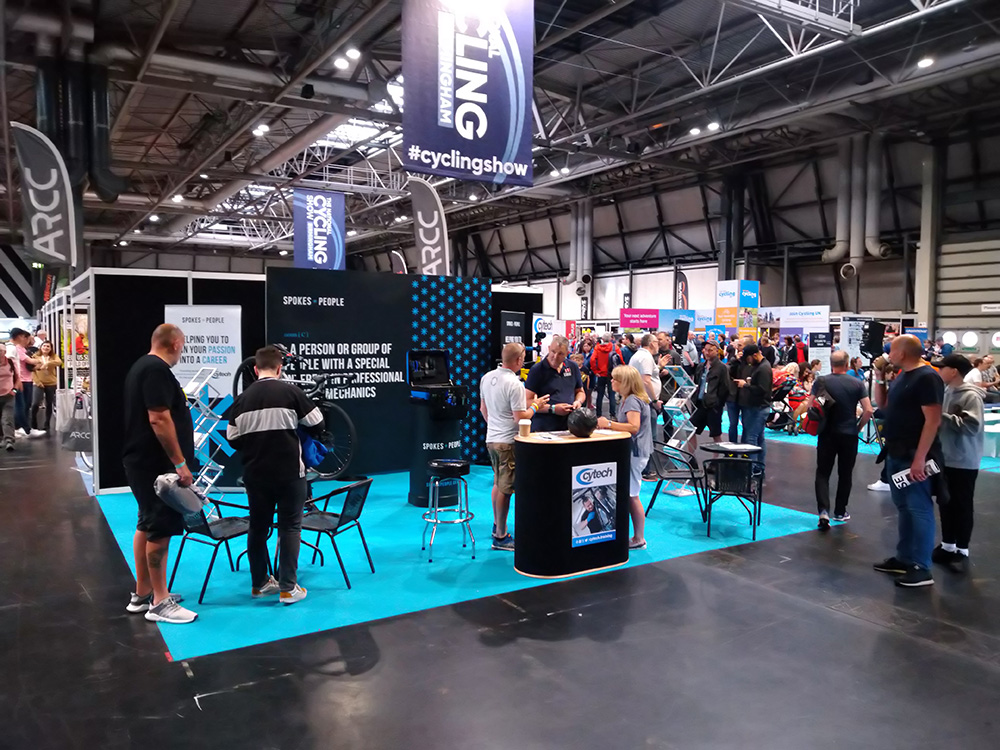 The Bike Clinic drop-in was running on the stand throughout both days to answer visitor's questions and give advice on bike repairs, tools and equipment. There was also a guess the weight competition where visitors to the stand had the chance to win a Home mechanics course if they could correctly guess the weight of the inner tube ball – winners will be announced shortly!
Check out the video from Day 1 of the show below:
Missed us at the show?
If you missed the talks or want to know more about any of the Cytech courses you can contact Spokes People by visiting their new website here.
Alongside the show Cytech are offering £50 off the online Theory one course with the code NCS22, allowing people to start their Cytech journey for less.
Cytech theory one is an online learning course delivering an introduction to bicycle maintenance that can be completed anywhere, in your own time – you can even try for free!
SAVE £50 WITH CODE NCS22 – www.cytechtheoryone.co.uk
The offer expires 30/06/2022 so just one week left to benefit from the saving!